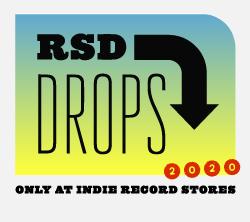 We open our doors for Record Store Day #3 Saturday - October 24th, at 10am.
Of course, we are taking special steps to keep everyone as comfortable as possible.
Distancing rules will apply
Limited number of people in the store at one time
Masks and hand sanitizing required *
This is the final Record Store Day drop for 2020. Thanks so much to everyone who has participated.
Each RSD offers different awesome 'indie record store only' titles and specials. Let the fun continue!
See you there!
* Please note, we have plenty of hand sanitizer and a small number of masks available. (BYOM) Bringing your own mask is greatly appreciated.